Do You Need Roofing Contractors to Work on Your Home in Naperville, IL, Or A Surrounding Community?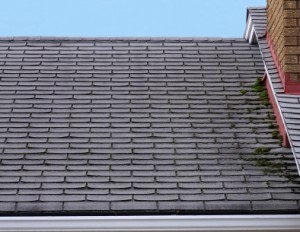 Professional roofing contractors serving the Naperville, Illinois, area can repair or replace your roof if it is leaking, old, or displaying any other signs of damage. If you are unsure how old your roof is or what common roof damages look like, you can easily spot these telltale signs by examining your shingles.
One sign that your shingles are reaching the end of their lifespan is if they are shedding granules and have bare spots. Granules protect your shingles from being exposed to UV rays, moisture, and inclement weather conditions. Without these granules, shingles will age prematurely and may begin to curl and buckle, which exposes your roof to potential water and ice damage. If your shingles are losing granules or aren't lying flat against your roof, professional roofing contractors serving the Naperville, IL, area will be able to examine your roof to see if a repair or a full replacement is needed.
Another sign that your roof is damaged is if you see dark streaks of algae or mold on your shingles. This not only reduces your home's curb appeal, but could mean that the roof's underlayment has absorbed too much moisture, which can result in pesky leaks and shorten the lifespan of your roof.
If you've spotted any of these signs of damage on your shingles, look to the reliable local roofing contractors at Euro-Tech. As a full-service exterior remodeling company, our factory-trained and -certified roofing contractors can help repair or replace your windows, doors, roofs, and siding. Because of our many years of superior service, we have received and maintained an astounding A+ rating with the Better Business Bureau.
To learn more about how you can work with some of the best roofing contractors in the Naperville, IL, community, contact the experts at Euro-Tech today.