Need New Home Windows for Your Libertyville, IL, Home? Contact Euro-Tech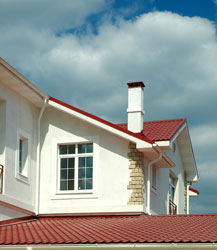 Home windows don't just provide you with a view of the outdoors, they serve many other purposes as well. They block heat transfer and help your home become more energy efficient, block out intrusive outside noises, and provide your home with curb appeal. If your windows aren't providing you with the energy efficiency, sound-blocking properties, or beauty that you want, consider teaming up with Euro-Tech. We are an exterior remodeling company serving the Libertyville, Illinois, area that has worked with more than 20,000 homeowners in the Midwest area since 1992 – and we would love to add your name to our list of satisfied customers.
The home windows we install for Libertyville, IL, residents can be customized with a number of useful features, including:
Low-E glass, double-and triple-pane glass, and argon and krypton gas fills that can reduce heat transfer and improve the energy efficiency of your home
Grille patterns and decorative glass can add a touch of elegance to your home's appearance
Easy-Clean® glass that reduces the need to clean your windows
Insulated glass that can reduce exterior noise by nearly half
Plus, these house windows are protected by a non-prorated lifetime warranty, so you can feel confident and secure in your investment.
For more information on the home windows we can install at your home in the Libertyville, IL, area, call Euro-Tech and schedule a free in-home consultation today. One of our knowledgeable and friendly associates will be happy to assist you.