Euro-Tech Outperforms Many Siding Contractors Serving Milwaukee, WI & Other Nearby Areas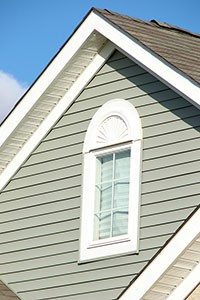 No doubt, many siding contractors serve homeowners in Milwaukee, Wisconsin, and the surrounding communities. Euro-Tech, however, offers a residential siding replacement service with which not many can compete. Our installations are carried out by factory-trained and -certified professionals who are knowledgeable about the best practices recommended by our manufacturer. With us, you can have peace of mind that your siding will be expertly installed.
In addition to our expert installation service, Euro-Tech is distinguished from the siding contractors that operate in Milwaukee, WI, for many other reasons as well. For example, we're truly committed to our customers' complete satisfaction. Specifically, when you choose us for new siding, we will provide:
A free, initial consultation before your siding project begins, so we can discuss the features and benefits that you'd like your new siding to provide
Access to our in-house service team, which is ready and willing to answer any questions you may have
A commitment to your project; we won't ever start a job and then pull off to go to another
A complimentary, no-pressure estimate so you know exactly what to expect when your installation is complete
And more
At Euro-Tech, we also stand apart from other siding contractors serving Milwaukee and the surrounding areas by the products we offer. We are the exclusive dealer of a specially formulated composite siding, made just for us by the acclaimed manufacturer, Crane. This siding has a beautiful, true-milled cedar finish, providing a classic American aesthetic. Additionally, it comes complete with industry-leading insulation to increase your home's energy efficiency.
If you're searching for siding contractors that you can trust to work on your home in Milwaukee, WI, or another nearby area, contact Euro-Tech today.