Call Euro-Tech When You Need a Roofing Company to Come Out to Your Orland Park, IL, Home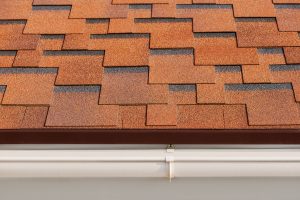 When you need a roofing company to work on your home, do you know who you're going to call? The answer for thousands of people in Orland Park and throughout Illinois is Euro-Tech, and we want to tell you why. We are full-service exterior contractor that has served more than 20,000 homeowners in the Midwest over multiple decades, so we have the experience and skills needed to do a remarkable job each and every time. Plus, our reputation for great products and installations is so good that we've even earned an A+ grade with the Better Business Bureau.
When you turn to Euro-Tech, you can trust that you're partnering with a roofing company that uses only the best products for our projects. We've actually created our own roofing system called the Protect the Deck Roofing System® that features top-quality materials designed to prevent moisture damage. For example, we use:
A waterproof Desert Deck underlayment that we nail by hand to ensure no water can seep into your Orland Park, IL, home and damage the roof's deck
Two coats of Moisture Guard Plus® applied to all valleys and eaves to further protect your roof from water and help prevent ice dams
We then use TAMKO's Heritage Woodgate shingles – a gorgeous shingle that is available in numerous styles and colors. You'll certainly be hard-pressed to find another roofing company that offers a similarly impressive roofing system.
Contact Euro-Tech today to find out more about our roofing company and the services we can complete at your home in Orland Park, IL, or a nearby area.