Euro-Tech's Canvassers: Community Members Helping You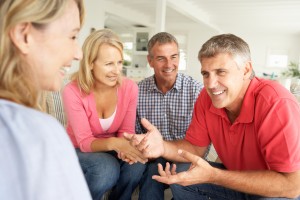 At Euro-Tech, we care about our community, and we are dedicated to improving the lives of hardworking Americans and homeowners throughout the Midwest. That's why our team of professionals is traveling throughout local neighborhoods to offer our premium remodeling services to interested homeowners.
While many may experience trepidation about speaking to a stranger, you can rest assured that when you see someone sporting the Euro-Tech logo, you're speaking to a home improvement expert who can offer you a professional evaluation and suggested services for your home.
When you speak with one of our representatives, you will be positively impacting your community because you're helping us to:
Create jobs – Our sales positions create opportunities for individuals to garner invaluable experience and earn an income for their families.
Invest in the community – Rather than pour money into pesky radio and television advertisements, we choose to invest in members of our community to convey our message and sell our products.
To understand you better – When you choose to speak with one of our employees, you're helping us better understand what you and other members of your community want and expect from our company in terms of products and services. That way, we always have feedback so that we can better serve our current and future customers.
So, when you see a Euro-Tech employee in your neighborhood, you can look forward to an informative and genial conversation where you can receive a free, no-obligation consultation and quote for a variety of exterior remodeling services including roofing, siding, windows, doors, and more. You can also call us directly at 800-215-8712.