Euro-Tech Can Help You Find the Perfect Siding for Your House in Rockford, IL, or a Surrounding Area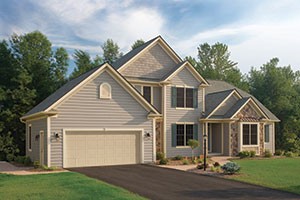 If you are looking for new siding for your house and you live in Rockford, Illinois, or a nearby area, turn to the experts at Euro-Tech. Founded in 1992 and with more than 100 years' worth of combined experience, we offer a wealth of knowledge and expertise in the exterior remodeling industry. We will be happy to meet with you for a free consultation, educate you about the siding products that we offer, and guide you in choosing the perfect type of siding for your house.
At Euro-Tech, we are committed to providing our customers in Rockford, IL, and the surrounding areas with siding that they will be able to enjoy for many years to come. That's why the siding that we offer is:
Durable and maintenance free – Made from sturdy composite materials, our siding is resistant to inclement weather, impact damage, and insects. Moreover, it won't ever chalk, fade, crack, or wave and is virtually maintenance free.
Beautiful – Euro-Tech proudly offers Millrun siding by Crane and Everlasting Cedar by Cedar Ridge. Both types mimic the appearance of natural wood in a realistic and satisfying way.
Energy efficient – Our siding can reduce the amount of heat that enters and escapes your home. This can make it easier for your HVAC system to maintain a comfortable interior temperature, potentially reducing your monthly energy expenses.
Choosing the right company to help you acquire new siding for your house can make the exterior remodeling process much easier and less stressful. If you are looking for a company you can partner with to install new siding at your home in Rockford, IL, or a nearby area, contact Euro-Tech today.