Euro-Tech Outshines Other Roofers Serving Milwaukee, WI & Nearby Areas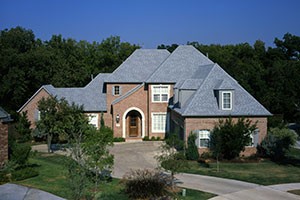 Roofers are everywhere in Milwaukee, Wisconsin, and the nearby areas, but unfortunately they are not all equally qualified. You would be surprised to learn how many roofers don't have a valid license or aren't fully insured – both of which can put a homeowner at financial risk. Fortunately for residents of Milwaukee, there's a fully qualified roofer that can be trusted to get the job done right – Euro-Tech.
Unlike many other roofers, Euro-Tech is committed to earning our customers' complete satisfaction. That's why, when you choose us to install a new roof on your home, we will:
Provide you with a free consultation to discuss your roofing project at length, educate you about our products, and help you decide on the best solution for your home in Milwaukee, WI
Provide you with a complimentary and accurate estimate after your consultation, so you know exactly what to expect in terms of price
Always be available to answer any questions you have and will stay in touch with you throughout the duration of your project
Another difference between Euro-Tech and other roofers is that we strive to provide the very best roofing materials. That's why we offer the beautiful Woodgate shingles by TAMKO. These shingles not only have a beautiful appearance, but they are also made to last.
If you are tired of looking for roofers that you can trust to install a roof on your home, let your search end here and contact Euro-Tech today. We are proud to be the exterior expert of choice for many homeowners throughout Milwaukee, WI, and the surrounding areas.