No Other Siding Companies in Naperville, IL, can Match Euro-Tech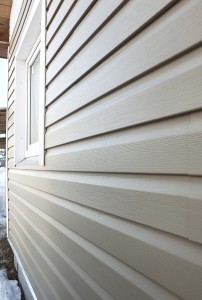 Since 1992, Euro-Tech has been outperforming all other siding companies in Naperville, Illinois, and surrounding cities. That's because no other company is as committed to customer satisfaction as we are, a claim supported by our consistent A+ rating with the Better Business Bureau.
Unlike other siding companies, we will be with you every step of the way during your siding installation project. With Euro-Tech, you can expect:
A free initial consultation in which we discuss what you want from your new siding
Information on the types of siding we offer and how they can benefit and beautify your home
A free estimate
An expert installation performed by factory-trained and -certified professionals
Access to our in-house team for any questions or concerns about your siding installation
A completely mess-free worksite during and after installation
Along with fantastic customer service, Euro-Tech is one of the only siding companies to offer two types of low-maintenance, composite siding for residents in Naperville, IL: Millrun and Everlasting Cedar. Both options mimic the look of real wood or cedar, without the upkeep, and are resistant to cracking, fading, and warping due to temperature fluctuations. Additionally, both siding options are energy efficient and can reduce the work required by your HVAC system to maintain a comfortable interior temperature, which can potentially reduce your monthly energy bill.
With the best products and customer service, Euro-Tech can't be matched by other siding companies. To learn more about how we can help you with your siding project, contact us today. We proudly serve residents in Naperville, IL, and surrounding areas.