Replacement Windows, Siding, Roofing, Entry Doors & More for Homeowners in the Suburbs of Chicago, IL & Other Communities throughout the Midwest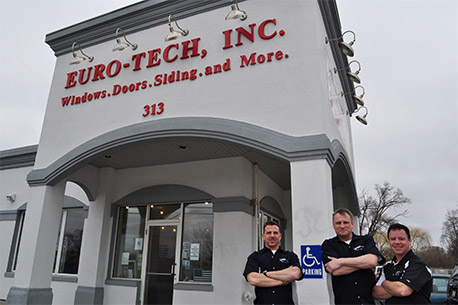 Update Your Home
When it comes updating your homes exterior, are you looking for experience? There aren't many contractors that have as much industry expertise as Euro-Tech. Since 1992, we've served residents in the suburbs of Rockford and Chicago, Illinois, Milwaukee, Wisconsin, and neighboring areas in the Midwest. We have served more than 30,000 homeowners, and a large percentage of have returned to us as repeat customers. This is because our extensive knowledge in remodeling and improving home exteriors, and our dedication to earning our customers' satisfaction.
Where we Shine!
We differ from our competition by offering advanced products at affordable prices. Our replacement windows are not only a lower-maintenance material compared to wood and aluminum, but our Composite windows also provide exceptional energy efficiency. This is essential for homeowners in Chicagoland, and surrounding Midwest cities. Euro-Tech's specialty windows are more advanced than standard replacement windows as they come packaged with enhanced energy-saving features, such as Composite or insulated frames, insulated glass, and optional low-E coatings. Moreover, every aspect of our Replacement Windows is customizable – frame color and finish, grids, and glass – so whatever style of replacement windows you have in mind, you'll surely find what you're looking for at Euro-Tech. Also here's the best part. Starmark replacement windows are backed by a tremendous non-prorated, fully transferable warranty, so you can be sure that your investment will remain protected.
Our dedication
Our dedication to providing superior products permeates our business. The siding that we offer is made for us by both Crane and Alside. We only choose industry-leading house siding manufacturers. Much like our replacement windows, our composite siding is chock-full of energy-saving features. It has low-maintenance requirements, is available in several colors and finishes, and is offered with a lifetime warranty. Whether you need us to add new roofing, soffit and fascia, seamless gutters and gutter protection, an entry door system, or complete any other exterior home remodel, you can count on Euro-Tech to help you develop a lasting solution with customizable products.
Your Best Value in Remodeling! Euro-Tech Outshines other companies.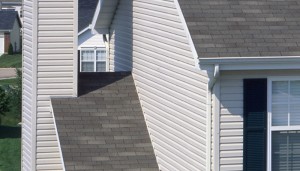 At Euro-Tech, we understand that it takes more than just providing superior products to earn a satisfied customer. That's why we put equal effort into "wowing" the customers that we have. Out of all the window replacement contractors, roofing companies, siding companies, entry door installers, and other home exterior remodelers offering service throughout the suburbs of Chicago, IL, and other nearby cities in the Midwest, we strive to be the one that provides the very best in customer service.
Variety of Services
Whether you need window replacement, roof replacement, insulated siding installation, soffit, fascia and gutter replacement, or another service, we'll always start with a free consultation. During our initial meeting, we'll discuss what our customers' needs are and whether the products that we offer can help. Then, we provide you with a free quote for the project in question. When it comes time for the installation, you can count on Euro-Tech to be professional from start to finish. We use experienced technicians that are factory trained and certified. So you can rest assured that your project will be in trusted hands. Moreover, we'll go the extra mile to ensure that your home remains clean when we finish.
If you'd like more information about our services, contact Euro-Tech today to schedule your free at-home consultation. Be sure to ask about the financing options we have available for qualified homeowners. 800-215-8712