Home Siding Installed for Homeowners in Rockford, IL & Surrounding Areas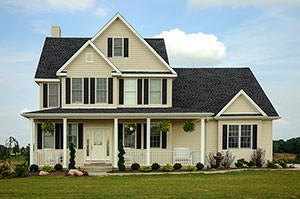 Siding is one of the most important aspects of any home in Rockford, Illinois, or another nearby area. It not only protects the underlying walls from the harshness of Mother Nature, but it can also dramatically increase a home's curb appeal and value. So, if you are in the market for new siding, it obviously makes sense to choose a contractor offering beautiful, yet durable, materials and expert installation services. For residents of Rockford, IL, and the surrounding communities, that contractor is Euro-Tech.
Since the founding of our company, we have been committed to providing our customers with technologically advanced home improvement products that offer the utmost in beauty, durability, and energy efficiency. That's why we choose to offer Millrun siding by Crane, which offers a great number of outstanding features, including:
A beautiful, true-milled cedar grain finish
Moisture management ridges that provide space for ventilation
Neopor® insulation from BASF
300 percent more impact resistance than fiber cement
Outside noise reduction of up to 45 percent
A lifetime warranty
When you choose Euro-Tech for new home siding, you can also be sure that you will receive expert installation services. Our team of seasoned home improvement specialists have many years of experience in the industry, and will stop at nothing less than perfection. We even back this claim up by providing free service a year after our installation should anything go wrong with your siding.
For more information about the siding that we install for residents of Rockford, IL, and other nearby areas, contact the home improvement experts at Euro-Tech today to schedule your free consultation. One of our courteous representatives will be happy to assist you.