Vinyl Windows Installed for Homeowners in Freeport, IL & Nearby Areas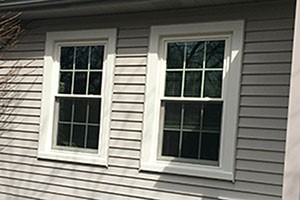 For vinyl windows, homeowners in Freeport, Illinois, and the surrounding areas choose Euro-Tech. Having served the area's residents since 1992, we have a long-standing reputation for providing quality products and service, which is reflected in our A+ rating with the Better Business Bureau.
Euro-Tech offers exceptionally energy-efficient vinyl windows from the highly regarded manufacturer, Great Lakes Window. These windows are perfect for homeowners in Freeport, IL, and the surrounding communities because they are:
Available in both double- and triple-pane configurations
Fillable with inert gas, which provides an extra layer of insulation
Coated with Low-E film to block out the sun's ultraviolet light
Thanks to all of the advanced features of our replacement windows, having them installed can lead to increased home efficiency. With less heat escaping your home in the winter and entering your home in the summer, your HVAC system won't have to work as hard to maintain a comfortable interior temperature, which could lead to a lower monthly energy bill.
Of course, while energy efficiency is an important feature, so is style. Nice-looking windows can increase the curb appeal of your home in Freeport, IL, and even improve its value. The vinyl windows that we install for homeowners are available in several beautiful colors and finishes, as well as different grid patterns, glass styles, and hardware options.
For more information about the vinyl windows that we install for homeowners in Freeport, IL, and the surrounding communities, contact Euro-Tech today.