Siding Contractors Serving Naperville, IL & Nearby Areas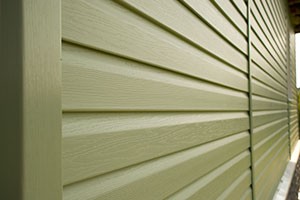 While many siding contractors operate in Naperville, Illinois, and the surrounding communities, few have the combination of exceptional products and customer service that Euro-Tech has to offer. Our focus is to provide the area's residents with technologically advanced products, helping them to achieve more beautiful, energy-efficient, and durable home exteriors. That's why we're proud to be the exclusive dealer of a specially formulated cladding made by Crane, Millrun siding.
Millrun siding is a composite material and exists within Crane's Exterior Portfolio line. While there are dozens of siding options offered by countless siding contractors in Naperville, IL, and other nearby areas, Millrun siding offers tangible benefits that can help to increase the value of your home. Specifically, this siding:
Reduces thermal conductivity with its exceptional insulating properties
Doesn't need to be painted or scraped and reduces the need for routine maintenance
Is 300 percent more impact resistant than fiber cement
Diminishes outside noise volumes up to 45 percent
Has a beautiful true-milled cedar grain finish
Is protected by a non-prorated lifetime warranty that is fully transferable
In addition to being the exclusive dealer of Millrun siding, Euro-Tech stands out from other siding contractors serving the Naperville area in our commitment to providing expert installations. We offer professional installations from factory-trained and -certified technicians to ensure that your siding is installed according to the manufacturer's guidelines.
If you're tired of interviewing siding contractors in Naperville, Illinois, let your search end with Euro-Tech. Contact us today to schedule a free consultation and estimate.