Siding Provided & Installed for Homeowners in Waukesha, WI & Surrounding Areas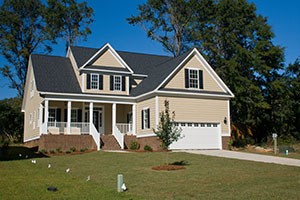 New siding can not only make your home more attractive, but also improve its energy efficiency and increase its overall value. With all these great benefits at stake, siding is far from a trivial investment, which is why homeowners in Waukesha, Wisconsin, and the surrounding areas partner with Euro-Tech for all cladding-related needs. Founded in 1992, we have decades of experience in home exteriors, and we are proud to use this experience to the benefit of our customers. Our commitment to customer satisfaction is part of what enables us to maintain an A+ rating with the Better Business Bureau.
At Euro-Tech, we offer two different kinds of siding to homeowners in Waukesha, WI, and the surrounding areas. The first – Everlasting Cedar® – is made of a sturdy composite material and has an authentic cedar shake look. The second is Millrun, another sturdy composite option that offers a beautiful appearance. Although they vary in aesthetics, these two types of siding share many great characteristics:
They will never chalk, fade, crack, or wave.
They are resistant to wind, weather, impact damage, and insects.
They will not have any unsightly seams once installed.
They will help keep your home cool in the summer and warm in the winter.
For more information about the siding that we install for homeowners in Waukesha, WI, and the surrounding areas, contact Euro-Tech today. One of our knowledgeable assistants will be glad to assist you.