Have New Siding Installed for Your House in Milwaukee, WI, or a Nearby Area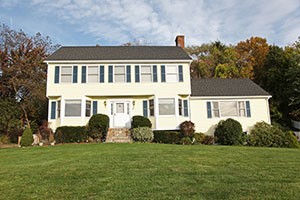 When it's time to have new siding installed for your house in Milwaukee, Wisconsin, or a neighboring community, turn to the experts at Euro-Tech. We are an exterior remodeler committed to providing our customers with innovative products that are energy efficient, durable, and beautiful. That's why we are proud to be the exclusive dealer of Millrun siding – a specially formulated composite cladding made just for us by the industry-leading manufacturer, Crane.
Some of the benefits that Millrun siding offers to homeowners in Milwaukee, WI, and the surrounding areas include:
Durability and low-maintenance – Millrun siding is a composite material that is 300 percent more impact resistant than fiber cement board. Additionally, it retains its beautiful appearance and won't every have to be scraped or painted.
Energy efficiency – Millrun siding utilizes Neopor insulation from BASF SE, which makes it much more energy efficient than many competing siding materials.
A beautiful appearance – Millrun siding comes with a true-milled cedar grain finish that will look beautiful on any style of home. It is also available in several different color options.
When you choose Euro-Tech to install new siding for your house, you can also rest assured that we are a company that is dedicated to our customers' complete satisfaction. Our siding is installed by experienced industry professionals who ensure each installation is handled correctly. Thanks to this commitment, we maintain an A+ rating with the Better Business Bureau, as well as a long list of satisfied customers.
If it's time to have new siding installed for your house in Milwaukee, WI, or another nearby area, contact the exterior remodeling experts at Euro-Tech today.