Euro-Tech is the Roofing Company of Choice in Libertyville, IL & Neighboring Communities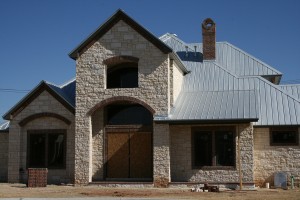 Are you searching for a trustworthy roofing company in the Libertyville, Illinois, area? Then consider your search over. Since 1992, Euro-Tech has been the top choice for new roofing construction and reroofing projects in Libertyville, IL. Why? Because we are a company that is committed to customer satisfaction, a claim proven by our consistent A+ rating with the Better Business Bureau. What other roofing company can match our decades of dedication?
Along with great customer service, Euro-Tech offers the unique Protect the Deck system that is offered by no other roofing company in the area. This specialized system starts with a hand-nailed waterproof and tear-proof underlayment called Desert Deck. We then install TAMKO's Heritage Woodgate shingles which are:
Beautiful – These wide-cut shingles mimic the appearance of traditional wood shakes and are available in six different colors so they can match the aesthetic of any home.
Durable – With a double layer of fiberglass and ceramic granules for strength, these shingles can stand up against the most brutal weather conditions.
Enduring – Your shingles are backed by a 30-year warranty, so you know you're making a wise, long-lasting choice.
Additionally, your roofing will be installed by factory-trained and -certified professionals who will follow best-practice installation guidelines recommended by the manufacturer, so you know your new roof will be installed right the first time.
For the best roofing company serving Libertyville, IL, and surrounding neighborhoods, call Euro-Tech. One of our friendly representatives will be happy to speak with you.