The Reviews for Euro-Tech are in: We're the #1 Exterior Remodeling Company in the Chicagoland Area!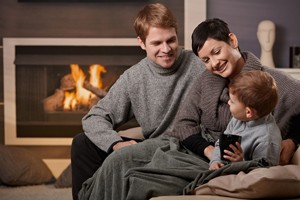 Can you name a company that meets the following criteria?
Has been in business as a full-service exterior remodeling company since 1992
Offers free, comprehensive consultations and quotes regarding window replacement, siding, roof, and door projects
Has served more than 30,000 homeowners in the Midwest (including many repeat customers)
Has consistently maintained an A+ rating with the Better Business Bureau
Has a dedicated team of factory-trained and -certified experts that always installs products in accordance with manufacturer best-practice guidelines
There's only one answer, and that's Euro-Tech. Our customers have given Euro-Tech 100's upon 100's of positive reviews. No other company can match our impressive history and steadfast dedication to providing homeowners in the Chicagoland area the best possible products and customer service with outstanding pricing.
Not only will you enjoy working with us, but you can look forward to enjoying rave reviews on your home's appearance and comfort for years to come. We offer installation services for windows, siding, roofing, and entry doors that can beautify and provide additional insulation for your home. So, whether it's a neighbor complimenting the elegant glass features on your door, or a relative praising how warm and cozy your home stays in the winter, you'll always feel great about having hired Euro-Tech based on these reviews.
Contact us today so your home can start earning rave reviews with Euro-Tech. We proudly serve homeowners throughout Chicagoland and surrounding Midwestern cities.