Euro-Tech Is Not Your Average Roofing Contractor in Naperville, IL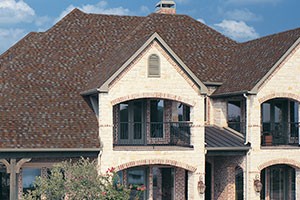 When you are looking for a roofing contractor the Naperville, Illinois, area, consider working with the exterior remodeling experts at Euro-Tech. We install beautiful Heritage Woodgate Laminated Asphalt Shingles, which are made by the respected manufacturer, TAMKO. These shingles have a wide cut and an enhanced shadow line to convey a rustic, shake-like beauty. What's more, they are available in six colors options, and they come with an industry-leading, 30-year limited warranty.
In addition to the beautiful Woodgate Shingles that we offer, there are other reasons to choose Euro-Tech as your full-service roofing contractor. Specifically, when you choose us to install a new roof on your home in Naperville, IL, or a nearby area, we will:
Provide a free consultation and complimentary estimate
Keep the around your home clean for the duration of your roofing project
Be available to answer all of your questions throughout the duration of your project
Finish your roofing project before moving on to another customer
Of course, when you choose Euro-Tech to be your roofing contractor, you can also expect an expert installation. That's because all of our roofing is installed by industry professionals who have the experience and know-how to ensure that your roof is installed according to best-practice recommendations.
If you are looking for a roofing contractor to install a new roof on your home in the Naperville, IL, area, contact Euro-Tech today. When you do, ask to schedule your free consultation and estimate.