Roofing Contractors Serving Rockford, IL & Nearby Areas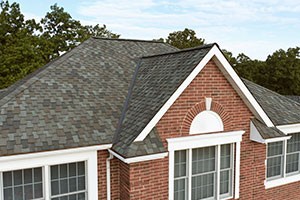 While many roofing contractors serve Rockford, Illinois, and the surrounding areas, there's one company that stands out from the rest, and that company is Euro-Tech. Our installations are carried out by experienced industry professionals, which means you can count on us to install your roof to the highest standards. We even back our work by providing free service for a year after your installation, should anything go wrong with your product.
At Euro-Tech, we're also committed to providing our customers in Rockford, IL, and the surrounding areas with beautiful products that are made to last. While other roofing contractors might get their roofing materials from who knows where, we provide Woodgate shingles from TAMKO, a leading manufacturer in the home exterior industry. These shingles:
Are designed with a wide cut, conveying a beautiful wood-shake look
Feature two fiberglass layers for added durability
Are topped with asphalt and ceramic minerals for protection against weathering
Are available in six beautiful color selections
Are protected by an industry-leading 30-year limited warranty
In addition to providing high-quality shingles, Euro-Tech goes further than most other roofing contractors in the area by installing an underlayment to protect your roof deck. This waterproof underlayment will ensure that your roof stays dry and remains protected from moisture damage.
For more information about how Euro-Tech outshines the other roofing contractors that serve Rockford, IL, and the surrounding area, contact us today to schedule your free consultation. One of our courteous representatives will be happy to assist you.