Euro-Tech is One of the Most Highly Sought After Roofing Contractors in Waukesha, WI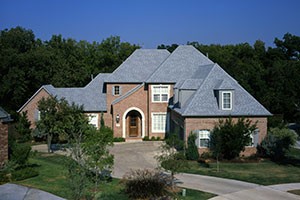 Euro-Tech is one of many roofing contractors serving homeowners in Waukesha, Wisconsin, and the surrounding areas. But, we truly stand out from the rest. This is due in large part to the fact that we provide our customers with a seamless, stress-free, and even enjoyable roofing process, and because we offer beautiful products that are made to last.
At Euro-Tech, we believe that having a pleasant roofing experience is as important as the roof itself. That's why we begin every project with a free, no-obligation consultation. This way, we can come to understand the needs of each customer, while giving them a chance to get to know us and see how we're different from other roofing contractors in the Waukesha, WI, area. During this consultation, we'll also tell you all about the roofing that we install.
In addition to focusing on customer service, at Euro-Tech, we are committed to providing durable, beautiful roofing that our customers will enjoy for years to come. Our roofing is:
Designed to convey an authentic wood-shake look
Available in several beautiful colors
Reinforced with double fiberglass matting
Erosion-resistant because it's made with weathering-grade asphalt
Backed by a strong 30-year limited warranty
Thanks to our commitment to providing exceptional customer service and wonderful products, Euro-Tech maintains an A+ rating with the Better Business Bureau – an accomplishment that few roofing contractors can boast.
To learn more about how Euro-Tech stands out from other roofing contractors, contact us today. We are proud to be the roofing professional of choice for many homeowners in Waukesha, WI, and the surrounding areas.