Expert Roofer Serving Residents of Naperville, IL & Neighboring Communities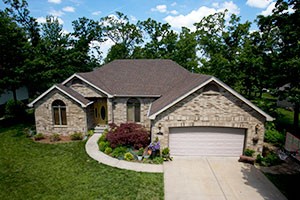 Are you looking for a roofer you can trust to put a new roof on your home in Naperville, Illinois, or another nearby area? If so, you have come to the right place. Euro-Tech's roof installations are performed by experienced industry experts, so, with us, you can be certain that your roof will be installed according to best-practice standards.
In addition to the fact that we provide expert roof installations, there are many other reasons to consider selecting Euro-Tech as your roofer. For example:
We will provide you with a free consultation to discuss your roofing project in detail, educate you on our roofing materials, and provide professional recommendations.
We will provide you with a complimentary, accurate estimate after your consultation, so you know what to expect in terms of price if you choose us as your roofer.
We will keep the area around your home free of debris and otherwise clean, and we will never block your driveway so as to cause an inconvenience. We are a roofer that is very conscientious of our customers.
We will always be available to answer any questions you may have, and we will stay in contact with you throughout the duration of your project.
As a roofer that is committed to our customers' satisfaction on every level, Euro-Tech also strives to provide the very best roofing materials. That's why we offer the beautiful Woodgate shingles by TAMKO. These shingles offer not only a beautiful aesthetic, but also lasting durability and a spectacular 30-year limited warranty.
To learn more about the roofing service that we offer, contact Euro-Tech today and one of our knowledgeable associates will be happy to assist you. We are proud to be the roofer of choice for homeowners throughout Naperville, IL, and the surrounding areas.