Window Replacement Services Provided to Residents of Rockford, IL & Nearby Areas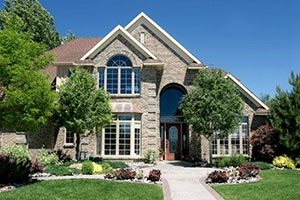 Window replacement is an important part of home renovation. Replacing any old, drafty windows that are currently installed at your home in the Rockford, Illinois, area, can help to reduce the amount of heat that enters and escapes your indoor living space. With less heat passing in and out of your home, your heating and air conditioning systems won't have to work as hard to maintain a comfortable interior temperature, which is a benefit that could potentially lead to smaller monthly energy bills.
At Euro-Tech, we're proud to provide window replacement services that capitalize on the opportunity to improve your home's energy efficiency. We install vinyl windows made by the industry-leading manufacturer, Great Lakes Window. Our windows feature cutting-edge technologies to help you diminish heat transfer and help you improve the overall energy efficiency of your home in the Rockford, IL, area. These features include:
Two or three panes of glass
Inert gas fills in the dead-air space between the panes
Low-E coatings to filter out ultraviolet light
When you choose Euro-Tech to complete a window replacement project at your home, you will also have the advantage of being able to choose from a variety of different window styles. We have bay, bow, garden, and other types of windows for virtually any part of the home.
If you would like to learn more about the window replacement service that we offer to homeowners in Rockford, IL, and other nearby areas, contact Euro-Tech today to schedule your free home consultation.