Expert Roofing Company Serves Homeowners in Belvidere, IL & Nearby Areas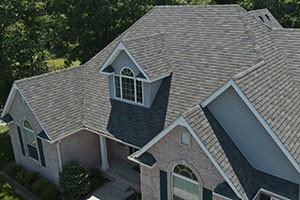 When choosing a roofing company, it's important to find one that is committed to customer satisfaction, has experience, and installs reliable roofing materials that are made to last. For homeowners in Belvidere, Illinois, and the surrounding areas, that company is Euro-Tech. Founded in 1992, we have decades of experience selling and installing roofing. Additionally, we maintain an A+ rating with the Better Business Bureau, which speaks to the satisfaction of our customers and is a distinguishing characteristic that not every roofing company can boast.
Euro-Tech is a roofing company that is committed to providing customers in Belvidere, IL, and the surrounding areas with roofs that they can count on for years to come. That's why we developed our own proprietary roofing system, which is composed of:
A hand-nailed waterproof underlayment to protect the roof deck from water
Two coats of Moisture Guard Plus® in all valleys and eaves for additional protection from water
TAMKO's Heritage Woodgate shingles, which have a beautiful appearance like real wood shingles but don't require any of the upkeep
What's more, TAMKO's Heritage Woodgate shingles are available in countless styles and colors, so it's easy to find the right look for your home. Additionally, our installations are carried out by experienced industry professionals who are familiar with all best-practice guidelines.
Contact Euro-Tech to speak with a roofing company you can trust for exceptional customer service, reliable roofing products, and expert installation services. We proudly serve homeowners in Belvidere, IL, and surrounding communities.