Call Euro-Tech for Your Residential Roofing Needs in Naperville, IL & Neighboring Communities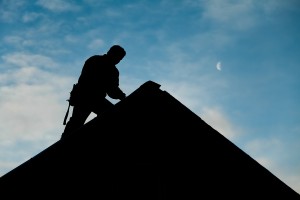 Homeowners in Naperville, Illinois, and surrounding areas seeking residential roofing installations have turned time and again to Euro-Tech. Founded in 1992, we are a dedicated exterior remodeling company. We are committed to providing our customers with beautiful and durable residential roofing products for enhanced curb appeal and longevity.
Euro-Tech is the only residential roofing company in the Naperville, IL, area that offers the exemplary Protect the Deck roofing system: a winning combination of durable and waterproof materials that are long-lasting and beautiful. The Protect the Deck system includes:
A hand-nailed waterproof and tear-proof Desert Deck underlayment
Two courses or 6 feet of WeatherMaster® Ice and Water Protector® on the eaves and valleys to prevent damage
StormMaster® Shake High Wind And Impact Resistant Shingles from ATLAS made with Core4® Enhanced Polymer Technology. This SBS Shingle is always rated as the Top of all shingles for impact and weather resistance.
Copper Granules with Scotchgard Protector are only available on ATLAS Shingles. This is to STOP ugly energy sucking Algae from spreading and growing on your roof
A Lifetime limited warranty on your shingles speaks to their longevity.
Additionally, your roofing installation will be completed by industry professionals who will respect you and your home during the process. In fact, we cover around the area of installation with in tarps and use dump trailers in place of dumpsters whenever possible to ensure no damage is done to your home or driveway.
To schedule a free consultation and estimate for your residential roofing project in Naperville, IL, or a surrounding neighborhood, contact Euro-Tech on attached form. Or, just pick up the phone and give us a ring at 800-215-8712. Be sure to ask about our convenient financing options for qualified homeowners. One of our friendly and knowledgeable representatives will be glad to assist you.