Euro-Tech Outshines Other Roofers Serving Naperville, IL & Neighboring Communities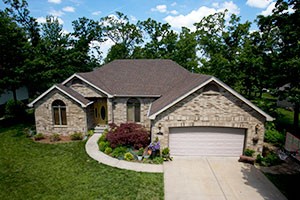 There are many roofers that operate in and around Naperville, Illinois, but there is one that stands out from the rest – Euro-Tech. We are a licensed roofing specialist that is committed to earning our customers' complete satisfaction. That's why when you choose us, we will work with you closely to develop the ideal roofing solution for your home.
One way in which Euro-Tech differs from other roofers that operate in the Naperville, IL, area is the quality of the roofing that we offer. We choose to install the Heritage Woodgate line of shingles by TAMKO because we believe that they have some of the best features in the industry. For example, they are:
Durable and long lasting – Heritage Woodgate shingles are made with two layers of fiberglass matting and weathering-grade asphalt that is coated with ceramic minerals.
Beautifully designed – With a wider cut and a unique blend of colors, Heritage Woodgate shingles convey a rustic, elegant appearance.
Protected by a long-term warranty – These shingles are backed by an incredible 30-year limited warranty, which is the only one of its kind in the industry.
Of course, there are many other ways in which Euro-Tech stands above the other roofers that serve homeowners in Naperville, IL, and the surrounding areas. For example, our installations are all performed by experienced industry professionals, while many other roofers may use untrained installers and temporary workers.
If you are in the process of interviewing roofers, contact Euro-Tech today to schedule your free consultation. We are proud to be the roofing company of choice for many homeowners throughout Naperville, IL, and the surrounding areas.