Window Installation Services Provided to Homeowners in Freeport, IL & Surrounding Areas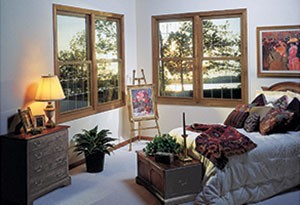 Euro-Tech, a full-service exterior remodeler, has provided window installation services for homeowners in Freeport, Illinois, and the surrounding areas since 1992. With decades of industry experience, we can guide you in selecting the very best products for your home. We also have all the technical expertise and know-how to ensure that your window installation is completed according to best-practice industry standards. We maintain a reputation for providing excellent service, which is reflected in our A+ rating with the Better Business Bureau.
At Euro-Tech, we install vinyl windows from the acclaimed manufacturer, Great Lakes Window. These windows are perfect for any window installation project in Freeport, IL, and the surrounding areas because they are:
Energy efficient – Our windows are available in double- and triple-pane configurations. They can be further insulated with inert gas fills, and they are available with Low-E coatings, which reflect the sun's ultraviolet light.
Durable – Vinyl is a durable material. It won't rot, like wood, and it won't rust, like metal. Plus, vinyl is considerably low maintenance; it can be cleaned with a simple wipe with a damp cloth, and it doesn't have to be repainted time and again.
Customizable – Our windows are available in several interior and exterior colors and finishes. Plus, they can be further customized with decorative glass, grid patterns, and hardware. Of course, our windows are available in all popular styles, too.
Contact Euro-Tech today to learn more about our window installation service. We are proud to be the exterior contractor of choice for homeowners in Freeport, IL, and the surrounding areas.