Siding Contractors Serving Homeowners in Rockford, IL & Surrounding Communities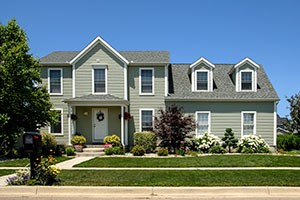 Many siding contractors serve homeowners in Rockford, Illinois, and the surrounding areas, but there's one name that's stands out from the rest. At Euro-Tech, our siding installations are carried out by experienced industry professionals, so with us, you can be certain of an exceptional outcome.
Additionally, while many siding contractors might procure their materials from who knows where, at Euro-Tech, our goal is to provide our customers in the Rockford, IL, area with the most technologically advanced siding products that offer a combination of low-maintenance beauty, durability, and energy efficiency. That's why we choose to offer Millrun siding by Crane, which offers a number of outstanding benefits, including:
A beautiful appearance – Our siding features a true-milled cedar grain finish, which is a classic American aesthetic that is sure to look beautiful on your home.
Low-maintenance requirements – Our siding never needs to be painted or scraped, meaning you will be able to spend more time enjoying it and less time maintaining it.
Energy efficiency – Our siding features a special insulation that absorbs and reflects radiant heat.
Also unlike other siding contractors in the area, Euro-Tech offers free home consultations so we can explain the many benefits that our siding has to offer in detail. Plus, we will help you decide on which style of siding will look best on your home.
If you are in the market for new siding, contact Euro-Tech today to find out more about how we stand out from the other siding contactors in the Rockford, IL, area. One of our courteous representatives will be happy to assist you.