Euro-Tech Outperforms Many of the Roofing Contractors Serving Milwaukee, WI & Neighboring Communities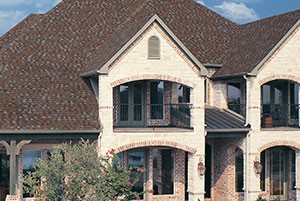 While there are many roofing contractors that offer services to homeowners in Milwaukee, Wisconsin, and other nearby areas, few can compete with the roofing service offered by Euro-Tech. We use our exclusive Protect the Deck Roofing System®, which is a combination of our durable waterproof underlayment with TAMKO's acclaimed Woodgate shingles. The beautiful Woodgate shingles feature a wide cut, which gives them a rugged yet refined wood-shake look, while our waterproof underlayment is hand-nailed, rather than stapled, to ensure lasting protection for your roof.
While many roofing contractors are notorious for bad communication, Euro-Tech is committed to providing our customers in Milwaukee, WI, and the nearby areas with an exceptional roofing experience from start to finish. Additionally, when you choose us for new roofing, we will:
Provide a free initial consultation, during which we will discuss the features and benefits that you would like your new roof to provide, offer design recommendations, and more.
Keep a clean workspace. In fact, we cover homes in tarps while roofing to protect the landscaping below and use dump trailers rather than dumpsters to ensure that we don't damage driveways.
Provide a free estimate for your project, so you know exactly what to expect from us and aren't caught off-guard by any surprises down the road – another fault for which many roofing contractors are notorious.
If you are looking for roofing contractors that you can trust to work on your home in Milwaukee, WI, or another nearby area, contact Euro-Tech today.