Energy Efficient Windows Installed for Homeowners in Rockford, IL & Surrounding Communities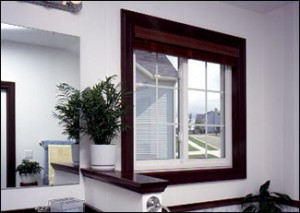 Having new energy efficient windows installed at your home in Rockford, Illinois, is the first step to take when trying to minimize energy usage. Window technologies have been developed and refined to insulate against heat transfer, and with less heat entering and escaping your home through your windows, the more consistent its interior temperature will be. This, in turn, can reduce the stress put on your HVAC system to maintain a comfortable temperature inside your home, and by running your HVAC system running less, you can potentially reduce the total amount of your monthly energy bill.
At Euro-Tech, we provide homeowners in Rockford, IL, and the surrounding communities with energy efficient windows made by the respected manufacturer Great Lakes Window. These vinyl windows are chock-full of features geared towards reducing heat transfer. Specifically, these windows:
Are made of vinyl, which is an inherently energy efficient material
Are available in both double- and triple-pane glass configurations
Can be upgraded with inert gas fills in the space between the glass panels
Can be coated with a Low-E film of your choosing
In addition to being good insulators, our windows are also customizable in nearly every way. They are available in many different colors and finishes and can be decorated with various hardware options, trim accessories, and more. Moreover, these windows come backed by a non-prorated lifetime warranty that is fully transferable.
For more information about the energy efficient windows that we offer, contact Euro-Tech today. We are proud to be the exterior remodeling professional of choice for homeowners in Rockford, IL, and the surrounding areas.