Contact Euro-Tech for The Best Replacement Windows in Naperville, IL & Neighboring Communities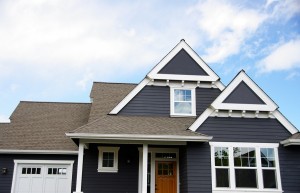 Homeowners who want the best replacement windows in the Naperville, Illinois, area, turn time and again to Euro-Tech. Why? Simply put, we are a full-service exterior remodeling company that is dedicated to providing customers with fantastic products, flawless installations, and top-notch customer service. Because of this, we have earned and maintained an A+ rating with the Better Business Bureau for many years.
At Euro-Tech, our replacement windows are fabricated by the highly regarded manufacturer, Great Lakes Window, and have many exceptional benefits. Specifically, these windows are:
Stylish – So that you can complement your Naperville, IL, home's aesthetic, our windows come in a variety of styles, finishes, and colors and can be further customized with designer glass and grille patterns.
Energy efficient – With options for various low-E coatings, argon or krypton gas fills, foam-filled frames, and double-or -triple pane glass, our windows can effectively insulate your home, help prevent heat transfer, and potentially lower your monthly energy bills.
Easy to clean – Our windows are made of vinyl, which is a low maintenance material that only requires an occasional wipe with a wet cloth to stay clean.
Additionally, at Euro-Tech, we understand that even the best replacement windows won't perform to high standards if installed incorrectly. That's why all of our installations are carried out by factory-trained and -certified technicians who are kept up to date on the manufacturer's best installation techniques. You can be certain that your windows will be properly installed.
To learn more about the best replacement windows in the Naperville, IL, area, contact Euro-Tech today. One of our representatives will be happy to assist you.