Double Hung Windows from Starmark Evo
For over 20 years, Starmark Evo engineers have been applying a
homeowner-focused design process for all of their products.
Their goal at Starmark Evo is to manufacture windows that meet the
expectations and unique needs of all our customers. Starmark
Evo (7500), our newest window, is beautifully crafted with
advanced polymeric composite (APC) that was created for
the specific needs of the window industry. Starmark Evo has
elevated the industry standards with superior performance
and a durability guarantee that will ensure a lifetime of
comfort for your family.
Starmark Evo windows are backed by the Lifetime
Transferable Limited Warranty. Please ask us for details on coverage.
From Dream to Reality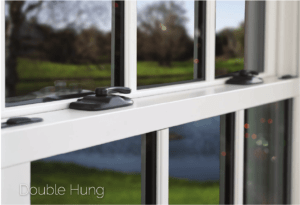 Starmark Evo is designed to help make your dream home a reality. Our windows have the clean, sleek, matte finish of traditional wood windows. We offer a variety of internal laminates, endless exterior colors, unique hardware options and custom configurations and shapes to fulfill your vision.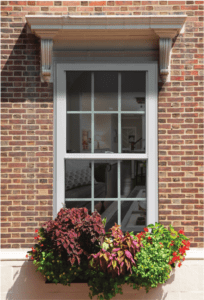 A Unique Creation
Double Hung is the most ubiquitous window in the USA. Why is
our window better than those manufactured by other companies?
First, the amazing material, APC, allows us to make solid sashes and
frames which do not require additional insulation. The windows have
rigid, extruded interlocks at the meeting rail that provide a tighter
seal to minimize drafts. They also include beautiful, ergonomically
designed hardware with modern finishes. We offer multiple glass
options that will satisfy any homeowner.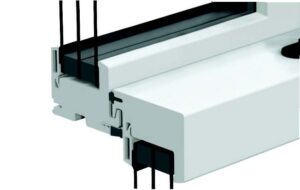 Butt-Joint Weld
The Starmark Evo is built using a butt-joint weld, showcasing a
traditional joinery with the benefits of advanced fusion welding.
Not only does this method make our product stronger, it also
adds the beautiful aesthetics of a true wood window.
Engineering and Manufacturing Excellence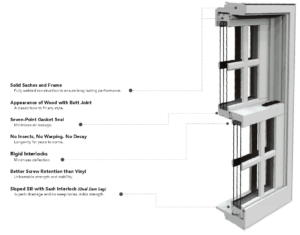 Starmark Evo, our premiere product, provides you with unmatched
performance and quality. You are receiving some of the best thermal
performance benefits in the industry. We have combined a multitude
of principal features to build our windows. Some of the special features
that you will find on your double hung window include bulb gaskets on
the top sash, meeting rail, and bottom sash, sill and sash interlock (dual
dam leg) on window sill, and V-Fin gaskets on the sides to make the
window seal tight
Engineering Excellence – AMMA Certification
Third-party certification is very important for the homeowner when selecting a new window. Independent certification programs can free the homeowner from the time-consuming process of determining the credibility of a manufacturer's claim and subsequent product performance.
Since 1962 American Architectural Manufacturers Association (AAMA) Product Certification, the original third-party window performance program, has provided manufacturers with the means to independently demonstrate product performance to their customers. The AAMA Certification Label (Gold Label) tells customers that a sample of the product has been verified as conforming to the standard requirements through independent laboratory testing and a follow-up on-site inspection of the manufacturer's production line was completed. Products that are authorized for certification and their manufacturers are listed in the online AAMA Certified Products Directory, the industry's preeminent resource for window and door products.