Euro-Tech Stands Out from Other Roofing Contractors in the Freeport, IL, Area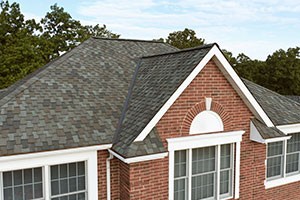 There are many roofing contractors that serve homeowners in Freeport, Illinois, and the surrounding communities, but one stands apart from the rest – Euro-Tech. We are a full-service exterior remodeler that has served the area's homeowners since 1992. In our decades of experience, we have earned a reputation for providing exceptional customer service, reliable roofing materials, and expert installation.
Unlike other roofing contractors operating in Freeport, IL, and nearby areas, Euro-Tech provides a streamlined remodeling process from start to finish. This process includes:
A free consultation, during which we will inspect your current roof, discuss your preferences and budget for materials, and educate you about the roofing that we offer
An expert roof installation, which will be carried out by experienced industry professionals who will be respectful of you and your home
Schedule flexibility and timely delivery of services to ensure that your roofing project stays on track
Another characteristic of Euro-Tech that distinguishes us from other roofing contractors in the area is our roofing. We install TAMKO Heritage Woodgate Laminated Asphalt Shingles. These beautiful shingles are designed with a wider cut that conveys a refined wood-shake look. Additionally, they have a double layer of fiberglass mat for strength and are made with weathering-grade asphalt topped with ceramic minerals for protection from erosion.
Contact Euro-Tech today for more information about our roofing service. We are proud to be among the most sought-after roofing contractors serving Freeport, IL, and the surrounding areas.