Home Windows Available for Your Residence in the Belvidere, IL, Area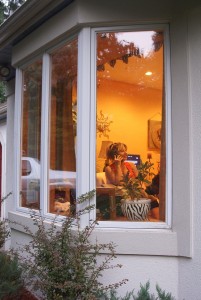 If you're interested in purchasing home windows and you reside in the Belvidere, Illinois, area, consider teaming up with Euro-Tech. Our team of factory-trained and -certified experts can install durable and energy-efficient windows on your home in a skillful and efficient manner.
Our home windows come from a leading manufacturer, Great Lakes Window, which means they offer a variety of amazing features. When you team up with Euro-Tech, you will receive windows for your Belvidere, IL, home that:
Reduce outside noise – Our windows have exceptionally thick, laminated glass with added air space in between the panels to help block outside sound. Some of our windows even have impressive STC (Sound Transmission Class) ratings that mean they can reduce outside noise by nearly half.
Are energy efficient – Our home windows can come with foam insulated frames, double- or -triple pane glass, low-E coatings, and argon or krypton inert gas fills. These features can help prevent heat transfer and thus help your HVAC system maintain a consistent interior temperature. This means you can enjoy a cool home in the summer and a warm house in the winter without straining your HVAC system, which can potentially lead to lower monthly energy bills.
Are customizable – Our windows come in a variety of popular styles, such as awning, double hung, bay, and bow, in order to complement the aesthetic and functional preferences of all homeowners. Our home windows can also be customized to feature different glass styles, grille patterns, colors, and hardware.
To speak with one of our representatives about having new home windows installed on your home in Belvidere, IL, or a surrounding neighborhood, contact Euro-Tech today. When you do, be sure to ask about our financing options available to qualifying homeowners.