Euro-Tech is the Roofing Company of Choice Among Homeowners in Wheaton, IL & Surrounding Areas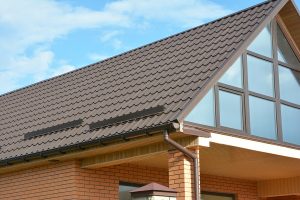 When you need a roof replacement or installation at your home, you want to go with the best roofing company in the area. You want a company that has a proven track record of success, only uses the best materials, and employs experienced technicians. If you're searching for that and more, consider teaming up with Euro-Tech. We've been serving homeowners in Wheaton, Illinois, and the surrounding Midwest region since we opened in 1992 – in fact, we've served more than 20,000 happy homeowners and we would love to help you with your upcoming roofing project.
We use a proprietary roofing system for our projects called the Protect the Deck Roofing System®. This system includes:
A hand-nailed Desert Deck underlayment
Two coats of Moisture Guard Plus® on all eaves and valleys
TAMKO's Heritage Woodgate shingles
Our roofing system is always installed by our factory-certified and -trained technicians who have the necessary experience and skills to complete a perfect roofing installation. Because of our many years of excellent services to Midwest homeowners, we have proudly earned and maintained an A+ rating with the Better Business Bureau.
For more information on why Euro-Tech is the roofing company of choice among Wheaton, IL, residents, contact us today to schedule a free in-home consultation. One of our friendly and knowledgeable associates will be happy to answer any questions you may have and can discuss financing options that are available to all those who qualify.