A Fully Customizable Entry Door for Residents in Libertyville, IL & Surrounding Areas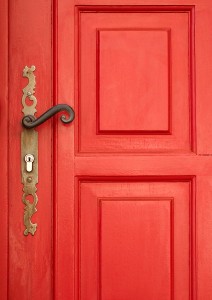 At Euro-Tech, we know that a great entry door is more than the just the door itself – it must comprise multiple elements such as glass, hardware, and security features to be perfect for residents in Libertyville, Illinois, and surrounding communities. That's why we install doors from Home Guard Industries (HGI), so that you can customize every element of your entry door to be as beautiful and durable as you always dreamed.
Along with the door itself, we offer a variety of customizable additions such as beveled and textured glass to add sophistication and curb appeal to your door. We even have options for enhanced security such as a steel burglar guard strike that virtually eliminates the possibility of forced kick-in entries.
Additionally, we offer a multitude of hardware options to further customize and add functionality to your Libertyville, IL, entry door, including:
A peep sight – so you always know who is knocking
Knockers – for an elegant alternative to a doorbell
A mail slot – so any letters can easily be slipped inside your home
A pet door – to give your pet the freedom to travel between your home and yard
Kick plates – to protect your door against damage and general wear and tear
And more
In addition to fantastic products, we here at Euro-Tech are also committed to providing great customer service, a claim supported by our consistent A+ rating with the Better Business Bureau. What more could you ask for from your Entry Door Provider?
To learn more about how a new entry door from Euro-Tech can become a valuable asset to your home in Libertyville, IL, or any neighboring area, contact us today. Please don't hesitate to reach out to us at 800-215-8712 We will provide you with a custom design and competitive price that won't be beat.