High-Quality Replacement Windows Installed for Homeowners in Belvidere, IL & Surrounding Areas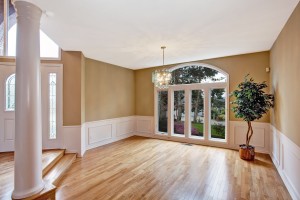 For the leading authority on vinyl replacement windows in Belvidere, Illinois, and neighboring communities, contact Euro-Tech. As a full-service exterior remodeling company with decades of industry experience, we've dedicated ourselves to providing the highest quality replacement windows to residents of Belvidere, IL. That's why we obtain our windows from the highly-acclaimed manufacturer, Great Lakes Window, so you can choose beautiful, long-lasting windows that you can also tailor to suit your unique needs.
For example, our windows can be customized to provide both energy efficiency and increased style. For increased energy efficiency, we offer window models in double- and triple-pane configurations with options for inert gas fills and Low-E coatings to increase insulation and reduce the amount of UV light that enters your home. To increase the curb appeal of your home, we provide a selection of different colors, grille patterns, and hardware options. Our replacement windows are even available in the most popular styles, including:
Sliding
Bay
Casement
Picture and shaped
Bow
Double hung
Awning
Basement
Garden
And more
Additionally, our windows are easy to clean and maintain. Each window is made of vinyl which is an inherently low-maintenance material – with just one swipe of a damp cloth, your windows will look brand new!
For more information and to schedule a free in-home consultation for your replacement windows project, contact one of our knowledgeable representatives today. Euro-Tech is proud to serve residents of Belvidere, IL, and all surrounding communities.