How to Ensure Your Window Replacement Project Provides the Utmost Energy Efficiency for Your Naperville, IL, Home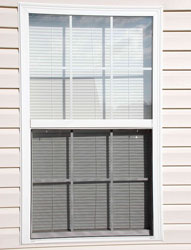 A window replacement for your home in the Naperville, Illinois, area can help to boost the energy efficiency of your home and potentially lower the cost of your monthly energy bills. However, not all windows are made the same. In order to have highly energy-efficient windows, you'll need to select the right features that will cut down on heat transfer and increase insulation.
For your window replacement project, you should consider having glass with low-E coatings applied. Low-E coatings can reflect the heat from the sun into the home during the winter to create a warmer home, while the reverse is done in the summer to keep hot air outside of your Naperville, IL, residence. Low-E coatings can also cut down on the amount of harmful UV rays that make their way into your home, which not only protects your skin but also prevents your furniture and walls from fading and becoming damaged.
During your window replacement project, you should also consider getting windows that feature double- or triple-pane glass. Windows with more than one pane of glass provide superior insulation and can be filled with argon and krypton gas to cut down on heat transfer.
If you need a window replacement service and you want a product that represent the utmost in energy efficiency, contact the experts at Euro-Tech. Our windows come with options for various low-E coatings, double- and triple-pane glass, insulated frames, and inert gas fills. Additionally, our factory-trained and -certified team of technicians can flawlessly install your windows so they will perform perfectly for years to come.
For more information on our window replacement services, contact Euro-Tech today. We are proud to serve residents in Naperville, IL, and neighboring communities.