How to Select the Best Siding Contractors to Work on Your Home in Naperville, IL, or A Nearby Community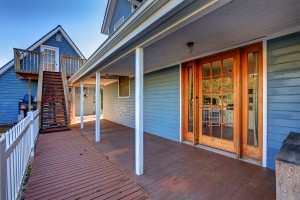 The Naperville, Illinois, area is crowded with many different siding contractors and it can be difficult to determine which companies are truly trustworthy. If you find yourself in this predicament, don't stress. The process to find reputable siding contractors is actually rather simple so long as you look for a business that has the following:
A long history of serving your community – Companies that have many years of experience serving the Naperville, IL, community have proven that they are not a fly-by-night operation that intends to scam homeowners and skip town. Additionally, siding contractors that have frequently worked in your community will be familiar with local building codes and regulations.
BBB accreditation with an A+ grade – Any company that is accredited with the Better Business Bureau has been thoroughly vetted and proven to make a good faith effort to solving any and all customer complaints. Siding contractors with an impressive A+ grade have proven time and again that they offer excellent products and superior customer service.
Low-maintenance siding options – Many homeowners have to frequently repaint and scrape their siding, which is not only a nuisance, but gets rather expensive too. Look for companies that install low-maintenance siding that is also very durable and stands strong against inclement weather, so you won't have to pay for costly repairs every time a storm hits.
During your research, you'll likely find that one of the best siding contractors in your community is Euro-Tech. Since 1992, we've provided homeowners in the Chicagoland area with top-notch customer service, excellent installations, and siding that is virtually maintenance free and resistant to damage from wind, impact, and pests. Because of our commitment to customer satisfaction, we have earned and maintained an A+ grade with the Better Business Bureau for many years.
If you're interested in working with some of the best siding contractors in the Naperville, IL, area, contact Euro-Tech today. When you do, be sure to ask about our financing options that are available to all qualifying homeowners.