The Siding Contractors at Euro-Tech Provide Exceptional Services for Libertyville, IL, Residents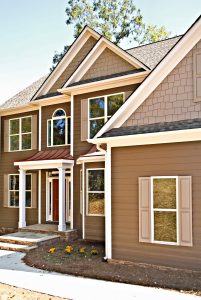 When Libertyville, Illinois, residents need siding contractors to come to their home, they know to turn to the experts at Euro-Tech because no other siding contractors in the area can match us in terms of our vast array of products and top-notch service.
At Euro-Tech, we install two siding options for homeowners in Libertyville, IL, and surrounding communities. These are:
Everlasting Cedar – Designed to mimic the appearance of real cedar with none of the taxing upkeep, Everlasting Cedar will never fade, crack, or warp and is resistant to damage from stormy weather, wind, impact, and insects.
Millrun – This siding features a high-performance layer of Neopor insulation in order to increase the energy efficiency of your home and is 300 percent more impact resistant than standard fiber cement siding. With a seamless appearance that never requires painting or scraping, Millrun is the perfect combination of durable and beautiful.
Plus, all of our installations are completed by factory-certified and -trained technicians who will complete your project in an efficient and timely manner. Unlike some other siding contractors, we will also be respectful of you and your home during the installation process and will keep the worksite clean and tidy during and after installation, so you won't have to clean up or worry about any potential injuries from leftover materials.
For more information on how we stack up to other siding contractors, contact Euro-Tech today. We proudly serve homeowners in Libertyville, IL, and surrounding areas and offer financing options for all those qualify.