Do You Need New Home Windows for Your Naperville, IL, Residence?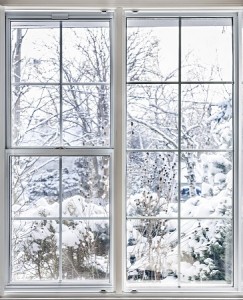 Home windows can make or break your home in Naperville, Illinois, or a neighboring community. Old, drafty windows can easily create an uncomfortable indoor climate or detract from your home's curb appeal while new windows can enhance your home's energy efficiency, beauty, and functionality.
You may be in need of new windows if:
Your energy bill is high – Your home windows are often the culprit when it comes to costly energy bills. Drafty windows can easily let heat escape your home in the winter, and enter it in the summer months, which can put stress on your HVAC system to maintain a consistent interior temperature. Replacement windows can help by cutting down on heat transfer, which can potentially lead to lower monthly energy bills.
Your windows aren't functioning properly – Old or improperly installed windows can stick when you try to open them – or refuse to open at all! If you dread dealing with your sticky, dysfunctional windows, it may be time to research replacement home windows.
Your home is lacking curb appeal – Old, damaged windows can make even the finest of homes appear unattractive whereas new, stylish windows can revitalize the appearance of any home and enhance its curb appeal.
You're hearing too much outside noise – Not all home windows are made the same, especially in regards to sound insulation. Look for windows with a high STC (Sound Transmission Class) rating so that outside noises, such as barking dogs and traffic, do not disrupt the tranquility of your home.
Luckily, for homeowners in Naperville, IL, and surrounding communities who need new windows, there's Euro-Tech. We source our home windows from the well-regarded manufacturer, Great Lakes Window, which means you can get replacement windows in all the popular styles, including double hung, sliding, casement, awning, bay, bow, and more. Additionally, these windows are extraordinarily energy efficient, are installed with easy-to-use locks and latches, and have STC ratings of up to 34, which can reduce outside noise by 43 percent.
For more information on our home windows, contact Euro-Tech today. We proudly serve homeowners in Naperville, IL, and all surrounding communities.