A Guide for Homeowners in Selecting New Exterior Doors for Their Naperville, IL, Homes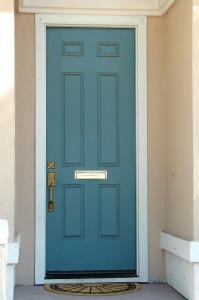 Some companies that sell exterior front doors in the Naperville, Illinois, area, allow homeowners to customize the doors to match their home's aesthetic. However, with so many options, the design process can feel overwhelming. How should one know what color to choose? What additional features should be installed? What does "beveled glass" mean? This simple guide will answer these questions, and more, and help homeowners decide on the perfect look for their new exterior doors:
Choose a door color – The color of a home's entranceway can influence the mood and energy of whoever steps inside. A bright and bold color like red or blue can evoke a festive and energetic spirit, while a pastel yellow or green can bring about a feeling of serenity. Choosing a color for one's exterior doors is a chance for a homeowner to express themselves and enhance the curb appeal of their home, so they shouldn't be afraid to let their imagination run wild.
Add some glass – The addition of glass panels and clear or colored beveled glass (glass that is cut into different shapes and clustered together into a specific design) can add a touch of elegance to any home. Additionally, most companies are able to offer glass in differing opaqueness, so the homeowner can customize how little or how much of their home's interior is seen through the glass.
Select hardware – Choosing the right hardware can help pull together the look of a home's exterior doors. A small brass doorknob can add a charming touch to a colonial home, while a lever in a nickel color can be a sleek addition to a modern residence.
Pick out additional features – Often, homeowners are able to select extra features for their exterior doors that suit their unique lifestyle. For example, a mail slot can be a convenient alternative to a traditional mail box, and a kick plate can protect the bottom of a door from dents, scuffs, and scratches, as well as provide another layer of security. Other popular features that many companies can offer include peep sites, knockers, and pet doors.
For residents in the Naperville, IL, area, who are looking for a company that can help them design and install a new front door, Euro-Tech is here to help. Our exterior doors are all customizable, energy efficient, durable, and installed by trained industry professionals.
For more information on the exterior doors we offer and install for homeowners in Naperville, IL, and surrounding neighborhoods, contact Euro-Tech today.