Exterior Doors from Euro-Tech Can Boost the Curb Appeal in Beloit, WI, Home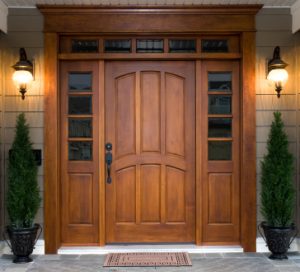 Exterior doors can make or break a first impression when friends come to visit your Beloit Wisconsin, home. So lets make sure to put 0ur best foot forward with beautiful doors from Euro-Tech. Our doors are available in 26 unique family styles. They can be painted with one of our 20 designer colors, and can feature one of our seven hand-applied stain finishes. They also have many hardware options including knobs, handle sets, and levers. If there is a way to grab a door to open or shut it, we can probably add it to your door. This way, you can customize a door that matches your home's unique style.
In addition to customizing the aesthetic of the exterior doors in Beloit, WI, you can also choose from among our functional extras, including:
Peepholes – You can check to see who's knocking before answering.
Mail slots – No more trekking outside in the rain or snow to fetch your mail.
Knockers – To add a touch of old-world elegance to your doors.
Pet doors – So your furry friends have the freedom to move back and forth between your home and your yard.
Additionally, we know that exterior doors aren't just for looks; they provide a valuable barrier against unwanted intruders. Thus, we offer many security features such as burglar guard strikes, which eliminate the possibility of a forced kick-in entry, and burglar guard home viewers that can take a picture of everyone who rings your doorbell.
If you're interested in having exterior doors that will make a lasting first impression, contact Euro-Tech today. We are proud to serve homeowners in Beloit WI, and surrounding areas. Please don't hesitate to reach out to us. 800-215-8712.
We would love to help you design and beautify your home in Beloit Wisconsin.