Quick Attic Insulation for Residents of Naperville, IL & the Surrounding Areas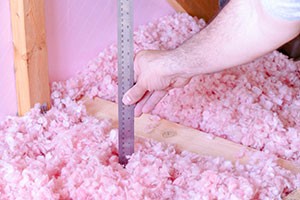 Attic insulation is one solution for homeowners who would like to stabilize the interior temperature of their home. With energy costs on the rise, heating a home through the harsh winters of Naperville, Illinois, or keeping it cool during the sweltering summers, can be exorbitantly expensive, no matter the type of HVAC system in place. The attic is one location that is often overlooked in terms of energy efficiency, and is commonly a place where warm air can escape and cold air can settle into the home. In fact, the U.S. Department of Energy estimates that properly installed attic insulation can save average homeowners a significant percentage of their heating and cooling bill.
Fortunately for residents of Naperville, IL, and the surrounding area, there's Euro-Tech. As a full-service exterior remodeling company that was founded in 1992, we understand the impact the roof and attic can have on keeping home temperatures regulated and keeping energy costs from soaring, which is why when it comes to making homes more energy efficient, we use the AttiCat® Expanding Blown-In Insulation System. Our attic insulation offers a number of benefits, including:
Quick installation – The AttiCat® insulation system can be installed from start to finish in less than four hours (based on a 1,000 square foot attic at R-30).
Great insulating power – Our blown-in attic insulation can be installed on its own or coupled with your attic's existing insulation for superior insulating power.
Investment protection – The AttiCat® insulation system comes backed by an exceptional lifetime warranty so you can be sure that your purchase remains protected.
For more information about the attic insulation that we offer here at Euro-Tech, contact us today. We serve residents of Naperville, IL, and elsewhere in the Chicagoland area.